Content
What is Alicante Real Estate now?
Why should you choose Alicante Real Estate?
Real estate for sale is our choice for you!
Alicante Real Estate team
Contact with Alicante Real Estate
Hello friends and probably future partners of our agency Alicante Real Estate. In today's article I would like to tell you about what our company does. But before talking about it, I think it is necessary to introduce myself so that you can understand my competence.
A little background about me. I was born in Russia, but at the age of 4 I moved with my parents to Germany, because they were ethnic Germans and our family had the opportunity to leave Russia. After receiving my education in 2017, I moved to Spain in search of new experiences and, as it turned out a little later, to find my life's work.
This story has already been told by my friend in his blog, maybe you have already read it in my last article.
I think you will agree with me that if your work doesn't bring you pleasure, if you don't get satisfaction from it then it is not your field of activity and moreover it is not your business. After I moved to Spain, I quickly decided on the region where I would live and work. It turned out to be Alicante, Torrevieja. As further developments showed, I did not make a wrong choice.
After only a few months in the country, I found a job with a company that specializes in what is commonly called real estate sales. As you have already guessed, this company is called Alicante Real Estate. At that point in time, my main job was to search for clients who would like to buy or sell real estate quickly. If you have ever entered the query "urgent selling of real estate" into the search bar of your browser, you understand very well that there are a lot of pitfalls in this matter.
Getting to grips with all the intricacies of the work I, to my surprise, found that the real estate market in Spain, and throughout Europe is in an extremely poor state. There is no single platform on which it would be possible to communicate with buyers and sellers. To exchange experiences managers and marketing executives of real estate agencies. There is no possibility to check the buyer, tenant or real estate agency for sale in Spain or any other European country.
The sale of real estate was extremely interesting to me at that time, as it opened up huge opportunities for personal and professional development. Judge for yourself, in order to develop in this area it is necessary to be not just a specialist in the sale, it is necessary to do so, so that the market in general and the consumer, that is you in particular, had the opportunity to get the most useful and often priceless information.
At that moment the idea of creating an independent platform occurred to me. I went to my manager Rainer Schmitz with it and offered to realize this project, as I had connections with high-tech (IT) specialists.
Without going into too much detail, we were soon able to launch the platform on the basis of a real estate agency.
What is
Alicante Real Estate

now?

Firstly, it is a network of partners, which includes more than 20 partners from more than 10 countries in Europe. Agree, it is already a significant advantage over any other agency that provides services such as real estate rental or urgent sale of real estate.

Secondly, one of our exclusive advantages is that we have our own real estate attorney. If you come for the first time or have been to Spain to purchase any kind of property, you must have been shocked by the fact that government policy in this business is not regulated. There is no public institution that would deal with such issues. Controlled the processes, solved the important issues related to this or that object and other small things, which, if not dealt with can lead to very, very unfortunate consequences, both for the landlord and the buyer.

At this moment I am involved in different areas of business and I grew from an ordinary employee to general manager of the second line of the company, called Alicante Holiday.

My tasks as a general manager include the following areas:
Renting real estate - finding and providing properties, both residential and office, for living or doing business. At the same time I believe that it is necessary to work from the client, i.e. from you, and not only in the interests of your business. In this case Alicante Real Estate always gets a loyal client.
Facility Management - By this we mean that before we give it to a tenant we do a thorough check, but I'll talk about that in more detail below.
In-house laundry - here, I think additional clarification is unnecessary.
Why should you choose
Alicante Real Estate

?

Let me tell you everything with clear and known examples. This information is available on the Internet and will only be an additional confirmation of my words.
The founder and managing director of

Alicante Real Estate

has been in the real estate business for over 12 years. First as an employee in a well-known real estate company where he quickly rose to the position of department manager.
In 2014 a new company was founded with 3 partners, one of whom was the boss of the current owner of

Alicante Real Estate

, who led the new company as Managing Director. It started from scratch in La Mata, 2 employees and everything had to be built up, with success as you can see today.
In 2016, a partner left the company. In 2017 the current owner took over all shares of his partner and the name was changed to

Alicante Real Estate

, German real estate agency on the Costa Blanca. The owner of

Alicante Real Estate

now also worked full time at

Alicante Real Estate

and started to plan the future.
In 2018

Alicante Real Estate

entered the holiday rental business and so the foundation stone of Alicante Holiday was laid with the future new partner. Today Alicante Holiday is the largest provider of holiday rentals in La Mata.
In 2019 a 2nd office was opened in Santa Pola which still serves our clients there today.
2020

Alicante Real Estate

opened an office and warehouse with laundry for Alicante Holiday Rentals to further build on their success.
2021

Alicante Real Estate

opens another office in Torrevieja centre and shortly after an office in Torre La Mata. The new partner has also joined the company and has already successfully expanded the holiday rental business.

Alicante Real Estate

has grown from a small agency in La Mata with 2 employees to the largest German real estate agency on the Costa Blanca in only 4 years, and there is no end in sight. Continuously working on the expansion and improvement of our offer.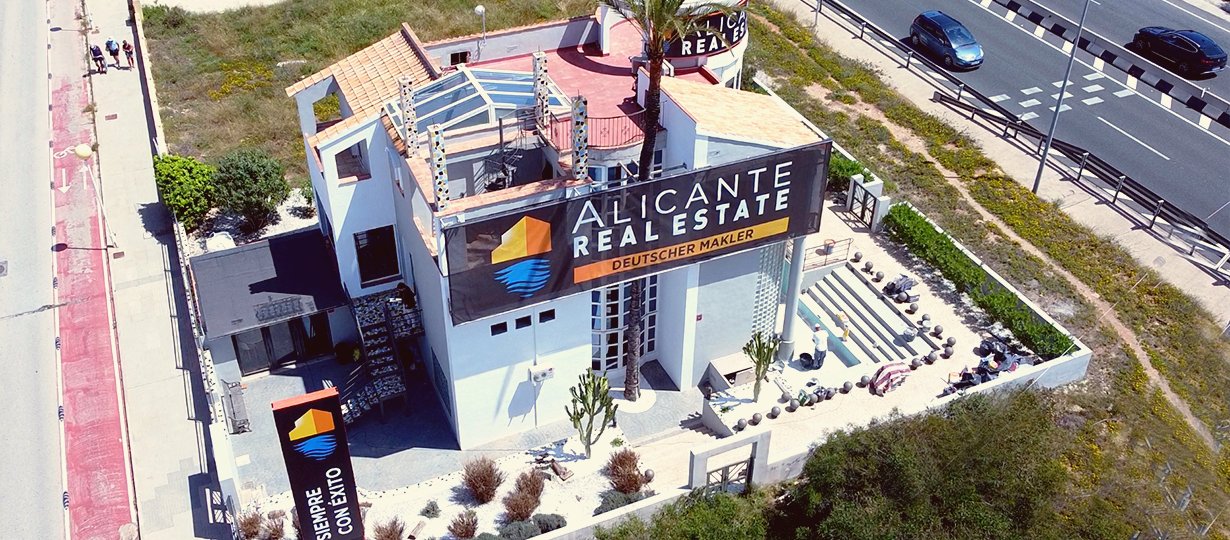 As you can see from the information above, we are very, very dynamic, in addition, if you look at the dynamics of our sales, you will see that when there is a question of what is needed urgent sale of real estate, we are very, very successful.
And these are not surprising results for our company. A big part of our success is the team we have assembled. We didn't just recruit indiscriminately who had at least 1 year in the field. All employees were carefully selected. Of course, I do not take all the credit, as it may seem at first glance, but I have my part in it.
Now we have 35 employees and each one is a true professional. Starting with General Manager Rainer Schmitz and ending with our marketing specialist Stanislav Zolotov. These people are not just a team, they are a coherent team of specialists who are in constant communication, even if they are separated by borders of the European Union.
Real estate for sale is our choice for you!
What can I and Alicante Real Estate offer you, you ask?
О! Believe me, we have a lot to boast about and surprise you with. I mentioned above in the article that we have our own attorney on staff. You may say, "What's the big deal? There are a lot of lawyers!" Well, no, we're the only company that's taken that step and hired a top-tier professional on staff. It helps to deal with a huge number of small, but important issues right in our office, not "running around in the soap" from one lawyer to another.
We provide a personal manager. He deals exclusively with you and only you, not distracted by any other properties or clients.
Our Alicante Real Estate platform will provide you with free media support. Photo and video content produced by professionals, not the usual photographers and videographers who are used to shoot weddings and not real estate.
We will publish your property in the TOP ranks of all Alicante Real Estate sites available, which is a very powerful tool for promotion.
Our priority is our client's safety!
I can tell you with confidence, as the General Manager of Alicante Holiday and full partner of Alicante Real Estate, that we are the best choice in the real estate market here and now.
Alicante Real Estate

team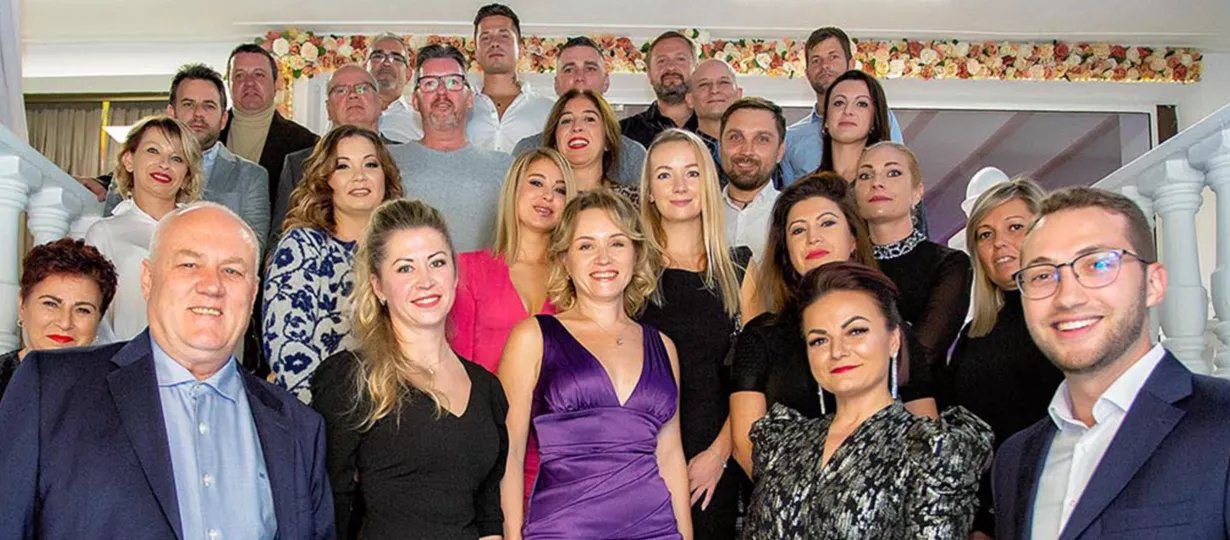 Always successful!

Contact with

Alicante Real Estate
Alicante Real Estate with offices in Torrevieja, Torre La Mata, La Mata and La Zenia in the province of Alicante we offer a wide range of properties directly from the owner or developer for the best price
Central office
Calle Alhambra, 2, 03189 Orihuela Costa, Alicante. Opening times: Monday - Friday 09.00-19.00, Saturday 10:00 - 14:00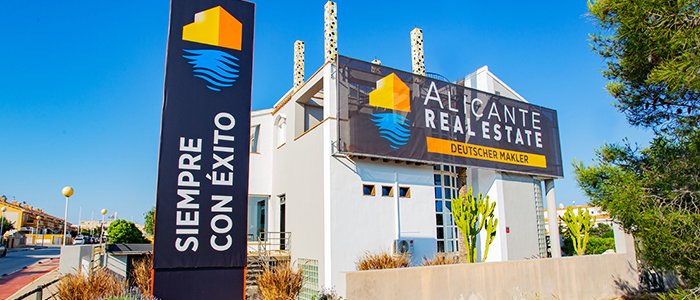 Office Alicante Holiday
Avenida Virgen del Carmen, 16, 03188 La Mata, Alicante. Opening times: Monday - Friday 09.00-19.00, Saturday 10:00 - 14:00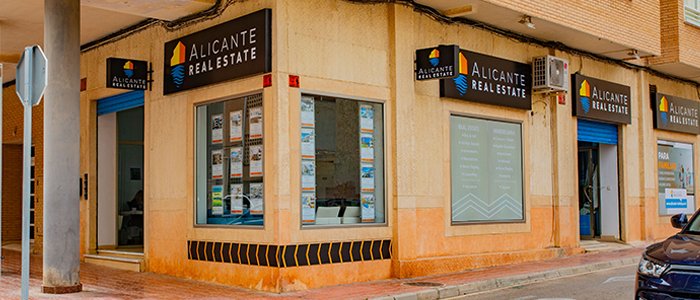 Office La Mata
Calle Mayor, 25, 03188 La Mata, Alicante. Opening times: Monday - Friday 09.00-19.00, Saturday 10:00 - 14:00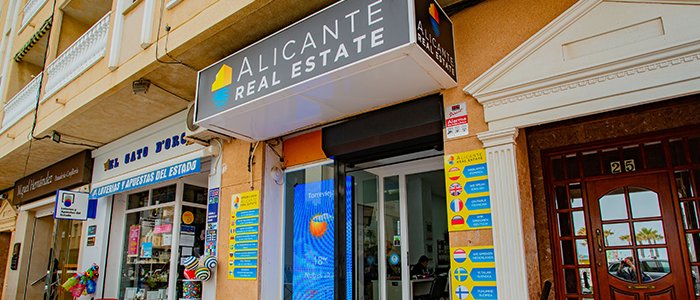 Office Torre La Mata
Carretera del Torrejón, 4, 03183 Torrevieja, Alicante. Opening times: Monday - Friday 09.00-19.00, Saturday 10:00 - 14:00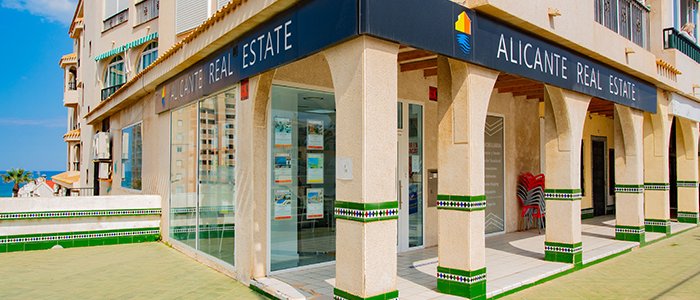 Office Torrevieja
Calle Zoa, 39, 03182 Torrevieja, Alicante. Opening times: Monday - Friday 09.00-19.00, Saturday 10:00 - 14:00