---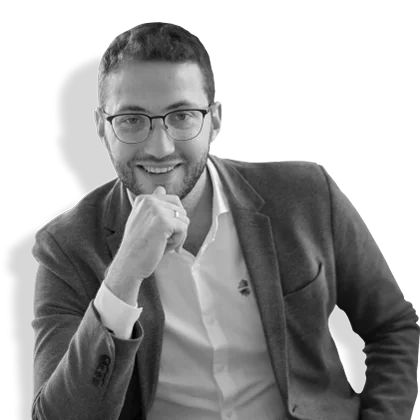 Hello friends, my name is Vadim Nay. I have been selling real estate for over five years. During this time, I have studied the industry thoroughly and have managed to work and start up in both a large company and a startup. I started as a real estate agent and worked my way up to senior positions.
Studying was always easy for me: I perfectly mastered English, Spanish, German and Russian, and now I am in the process of learning French. However, I never liked studying. Ever since I was a kid, I was drawn to entrepreneurship. I was always looking for ways to monetize my hobby's: I competed in skateboarding and poker tournaments, made money from online computer games. I played poker tournaments, got into the top 100 players in Germany, earned my first money and moved to Spain.
After spending all my money, I jumped at the chance to get a job with a real estate agency, Fidalsa International, where I began my journey. I was entrusted with clients from UK and Germany. I used the ability to find a common language and soon closed the first serious deal of my life, successfully selling an apartment with a sea view worth almost half a million euros.
I soon became the director's right-hand, but disagreements and personal ambitions forced me to move on. In 2018, together with a programmer friend of mine, we launched a promising real estate startup unlike any other in Europe. I took a leading role in the design and development of an international real estate portal. Our site attracted tremendous attention at a trade show in Europe. In the shortest time we have attracted more than 200 customers who have subscribed.

Using this experience, I came to one of our subscribers, the head of the Alicante Real Estate (Rainer Schmitz), with my own development plan for the vacation rental sector. Thanks to my plan to modernize our short term rental business we quickly became the leader in this sector on the Costa Blanca with Alicante Holiday. Alicante Real Estate at this time with three employees and we had only six properties at our disposal for short term to start. Three years later, we could already offer more than 120 properties for rent. The company grew to 40 people and we launched additional offices throughout the Costa Blanca.
With the business expanding, I decided to settle in Spain and bought shares at the company. Here I found not only business which I really enjoy, but also my wife. Being happily married, I spend all my time on family and business development. Today I decided to launch this website to be more open to our clients and I want to share my accumulated knowledge as well as insights about second hand real estate, new buildings and investments.