Content
How relevant is the rental property in Spain
Real estate for rent: what to pay attention to
The best property to rent out
Profit Calculation Example
Expenses and taxation
Possible additional costs
How profitable is it to rent a property in Spain?
According to statistics, 22% of all real estate located in Spain is rented out. And this market is constantly growing, mainly due to an increase in the number of tourists, and also due to the fact that young people are now in no hurry to acquire housing. The demand for rent is constantly growing, and therefore many people pay attention to renting out housing as a profitable investment. A separate area is the leasing of infrastructure and commercial real estate.
How relevant is the rental property in Spain
Spain is the second largest tourist country in the world, of particular interest are large cities and resort regions. Every summer, millions of tourists come to the beaches of Valencia, and the Spaniards themselves love to relax, for example, on the Costa Blanca. It should be noted that the favorable climate and developed infrastructure have made this region a center of "residential tourism": Europeans come here not only in summer, but also for the winter months. Such popularity makes rental housing very popular and allows you to earn 4-6% per year on it.
Interest in renting in this region also arises because property prices in Spain are constantly rising, and many Spaniards prefer to rent a house rather than buy their own. For example, an average apartment on the Costa Blanca is rented for 50 euros per day during the season, and 30 euros per day in winter. With a long-term lease, you can receive 450 euros per month, while there will be no additional problems with the constant search for tenants.
A separate area of investment is the purchase of land for real estate construction. The intensive development of infrastructure, including tourism, has made land a valuable resource. Prices for it are steadily increasing by 2-3% per year. The real estate built on it will not only bring a stable income when renting out, but will also rise in price every year.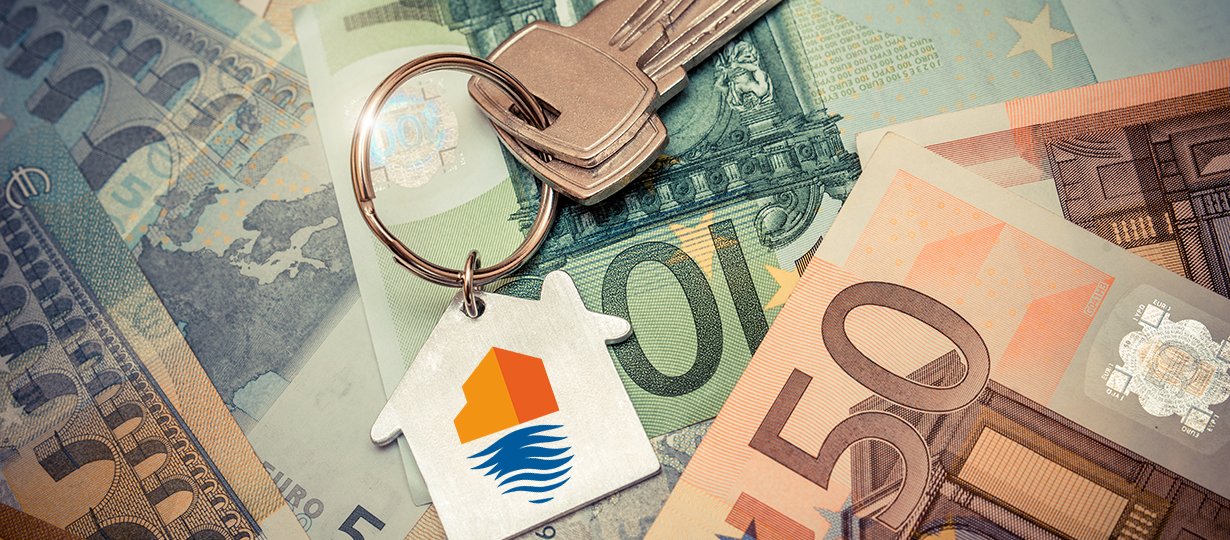 Real estate for rent: what to pay attention to
If you want to grow into a profitable rental business, you need to pay attention to the following nuances:
The type of property. Decide for yourself what type of rental property you will deal with. It can be a short-term rental such as a daily rental or only for the summer months. Or it can be a long-term option. This type of contract can be made with Spanish young families or foreigners.
Location of the property. If your main customers will be tourists, then the proximity to local attractions or the sea is preferable. When buying a piece of land, it is important to find out whether it is suitable for your purposes, and what objects will be located in the neighborhood, including in the near future.
The type of property. If we are talking about housing, small apartments are usually available for rent in the city. If you buy a large apartment, it will be easier to divide it into rooms. Finally, villas with a pool become particularly relevant in the summer. But the housing type "loft" is not suitable for long-term rentals, as it is difficult to register. On the coastal zone are popular for renting small apartments with 1-2 bedrooms.
Legal nuances. Before you sign a contract to rent - study what the restrictions are in the law. For example, you will need a tourist license for daily rent. The contract will need to spell out not only the terms of the rent, but also the amount of advance payment, personal data, as well as the terms of termination of the contract. When buying land you need to find out if there are no building restrictions, and ask about the rules of development.
Who will be the customers. If it is a question of long-term cooperation in renting a home, pay attention to such nuances as the existence of a contract with an employer, the funds in the account of the person who rents the home, and recommendations from previous people who have rented a home. If it is a short-term rental, it is necessary to take a copy of the passport and visa from the client. For renting a villa, it is also better to ask for certificates of employment.
The best property to rent out
If we are talking about short-term rentals, then housing with the following parameters is best suited here:
it is better if it is an object that is located close to the beach - at a distance of up to 1 km. Many prefer to save on a car and get to the beach on foot;
it is important to have the most necessary infrastructure nearby - shops, hospitals, and so on;
best for short-term rental housing with one or two bedrooms. Few people want to overpay for extra square meters;
it is good if residential real estate will be purchased in cities where there are not a large number of hotels. There are many small towns on the Costa Blanca that are attractive for tourists, but have become popular not so long ago.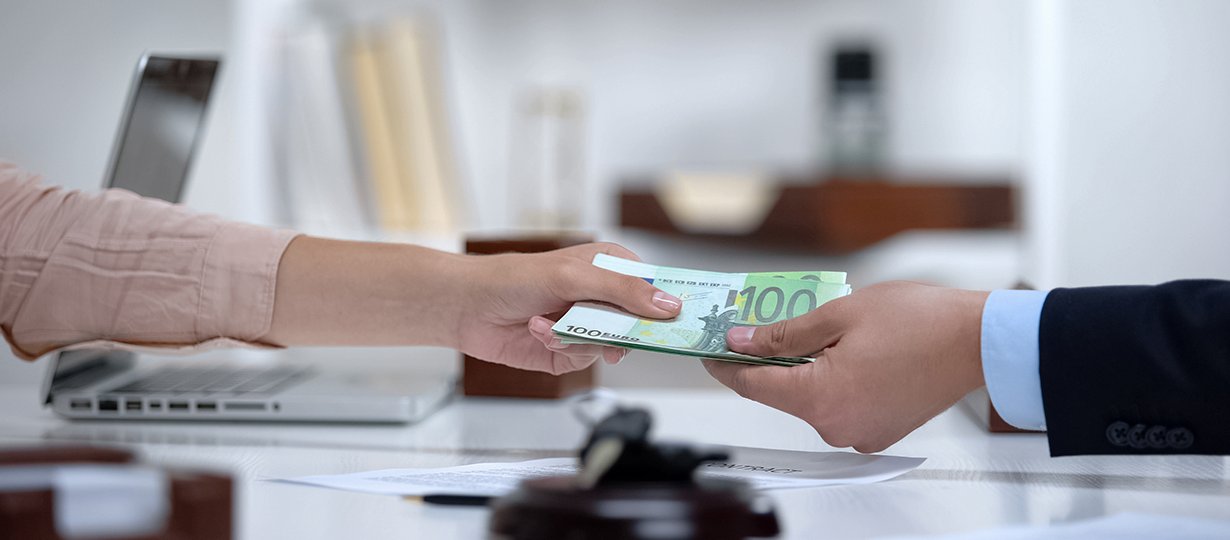 Expenses and taxation
To understand how much "clean" money you can get, you need to consider a number of taxes:
By law, one must declare one's income every year. The tax rate is 24%;
IBI. This is a tax on real estate, which FLs pay once a year. The amount of the tax is 2% of the cadastral property;
Gastos de la comunidad. This is a bill for the services of a housing cooperative. Its amount will depend on the location of the property. For example, if a residential complex has a swimming pool, the cost of the service will be higher;
In some regions there is also a tourist tax;
Property insurance will depend on the rate you choose.
Possible additional costs
If you do not have the opportunity to be in Spain permanently, then there can be additional costs. You will have to delegate your powers to another person who will deal with the rental. For example, a booking service or real estate agency might be such an intermediary. You may also need the services of a concierge, who will check in / check out the tenants, to monitor the establishment of order. Accordingly, the remote control can take up to 15% of revenues.
Also in Spain there is income tax. It amounts to 24% of the income received. But this amount only seems so great - in practice it is much lower or not paid at all (for example, if you rent the place to its regular customers, with whom you do not enter into contract). However, in some regions are very strict about those who rent, and without a tourist license to rent the property is impossible.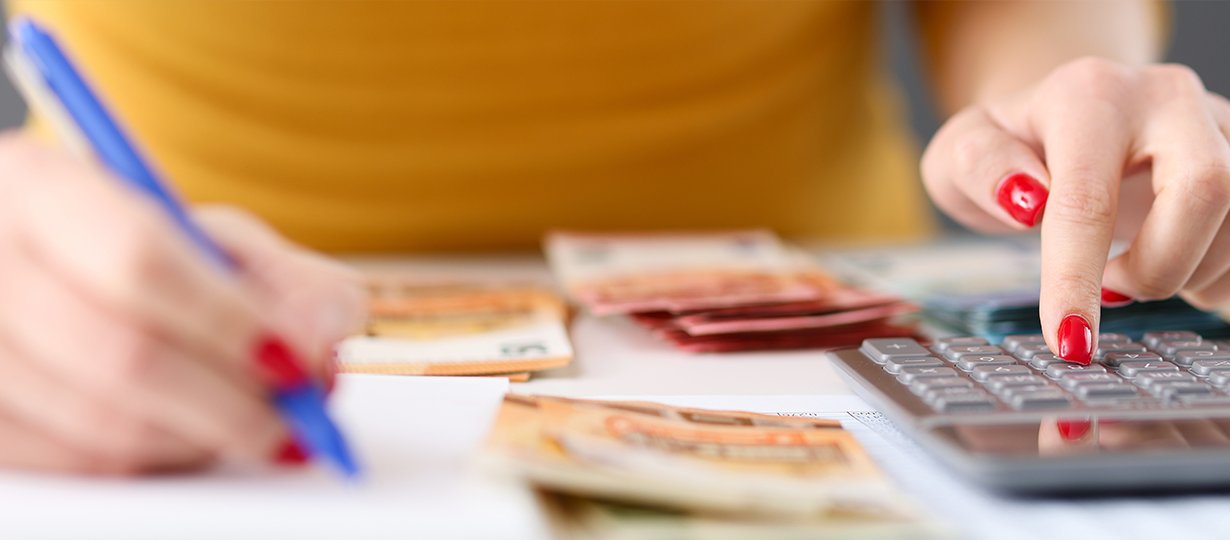 Tourist License
You can offer accommodation for rent on many portals only if you specify a special permit number. You can get it at the town hall by first gathering the necessary documents.
At City Hall you will need to provide a certificate of housing status. In addition to the bare walls, the room must have furniture, appliances, soundproofing, a list of emergency contacts, and an evacuation plan. And if the apartment is above the third floor, an elevator is also required.
The license will spell out how many tenants have the right to live in the area. The managers may come and check the compliance with the rules at any time. If the rules are violated - the tourist license may be withdrawn.
Profit Calculation Example
You can make good money on rent abroad. And the declared 5% per annum of the value of the property is a very real figure. So, the cost of a small apartment in Torrevieja, near the sea, is 70-100 thousand euros, respectively, it will bring a net income of 3.5-5 thousand euros.
If you are a busy person, and you do not have time to deal with this issue, then the approximate amount will be 3% per annum, that is, 3000 euros annually. But with daily rent, the potential profit can be up to 7% per annum. But this is difficult to achieve - you need to have at least three housing units for rent, then it will be possible to save on insurance and cleaning.
In any case, buying a home can be a very profitable investment. You can not only earn good money on it, but also from time to time live there yourself and enjoy the views of Spain.
Calculation of profit when renting a villa
This type of calculation will be relevant for any type of property. As mentioned earlier, the benefit of renting a property is on average 5% per year, less income tax and other taxes. Accordingly, if you rent out a villa on the Costa Blanca for 300 thousand euros, the income will be 15 thousand euros annually.
Profit and expenses for the property will depend directly on the type of property.
How profitable is it to rent a property in Spain?
Those who hear about the profitability of 5% begin to doubt, is it not more profitable to rent a property elsewhere? Here are some examples of why it is profitable to rent overseas:
No domestic deposit will not offer a rate of 5% euros - it is usually about 1%. If you rent out real estate in Europe, the rate of 3-5% is almost guaranteed;
With minimal effort, the client can receive a stable passive income;
Even if you buy property in Spain on a mortgage, you can still receive a stable income of 1-2%;
Additional income can be obtained from the annual growth in property values over several years. On average home prices in Spain are growing by 5-10% annually;
If you buy property in Spain for 500 thousand euros, you can get a Golden Investor Visa.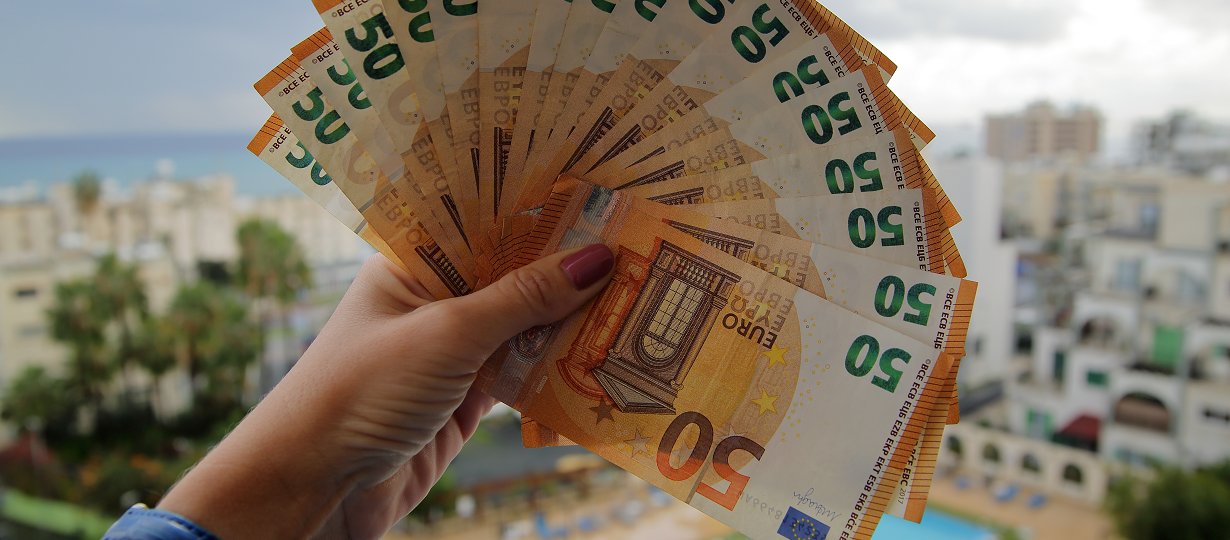 Thus, investing in Spanish real estate is beneficial not only for large investors. Even buying a small apartment in a resort area such as the Costa Blanca and renting it out will generate a steady income.