Spain has always attracted the attention of lovers of the sun, the sea and the unique atmosphere. Now this attractive country offers new opportunities for acquiring real estate. Whether it's new builds on the coast with sea views, luxury villas or cozy apartments, Spain can be the place where dreams of ideal housing come true.
Apartments in the center of life and entertainment
Many people dream of living in the heart of the Spanish cultural and entertainment center. Spain offers a wide range of apartments in cities such as Alicante, Torrevieja and Valencia. Enjoy breathtaking views, magnificent architecture and rich cultural heritage in modern and comfortable apartments in the heart of life.
New buildings on the coast with sea views
If you dream of waking up with a view of the endless sea, new buildings on the coast of Spain are the perfect solution for you. Costa del Sol, Costa Blanca and Costa del Maresme are just some of the popular areas where you can find impressive new developments. Spacious apartments and villas with direct access to the sea will provide you with luxury and comfort, as well as the opportunity to enjoy the sun and the sounds of the surf right from your home.
Luxurious villas in the middle of nature
Spain is famous for its beautiful nature and picturesque landscapes. If you are looking for privacy and luxury, then luxury villas in the Spanish countryside are your ideal choice. Villas with swimming pool, gardens and spacious terraces offer a unique opportunity to enjoy privacy and tranquility surrounded by magnificent nature.
Assistance in the selection of real estate and legal support
Acquisition of real estate abroad can cause some difficulties. However, in Spain you can count on the help of professionals in this field. Realtors and lawyers with experience in the real estate industry will help you find the perfect home to suit your preferences and budget. They will also provide support at all stages of the transaction to ensure its safety and legitimacy.
New buildings in Spain
Spain offers a wide range of coastal developments with sea views, luxury villas and modern apartments to suit a wide variety of needs and preferences. Whether it's a love of city living, a desire for solitude surrounded by nature, or a desire to wake up with a view of the sea, Spain could be the perfect place to buy your dream home. Reach out to real estate professionals and start your journey towards fulfilling your dream of your ideal home in Spain today.
Dear clients, we are pleased to offer you a unique opportunity to purchase new buildings in the south of Spain through our real estate agency Alicante Real Estate. We specialize in the real estate market in the beautiful region of Alicante, one of the most sought after properties on the coast.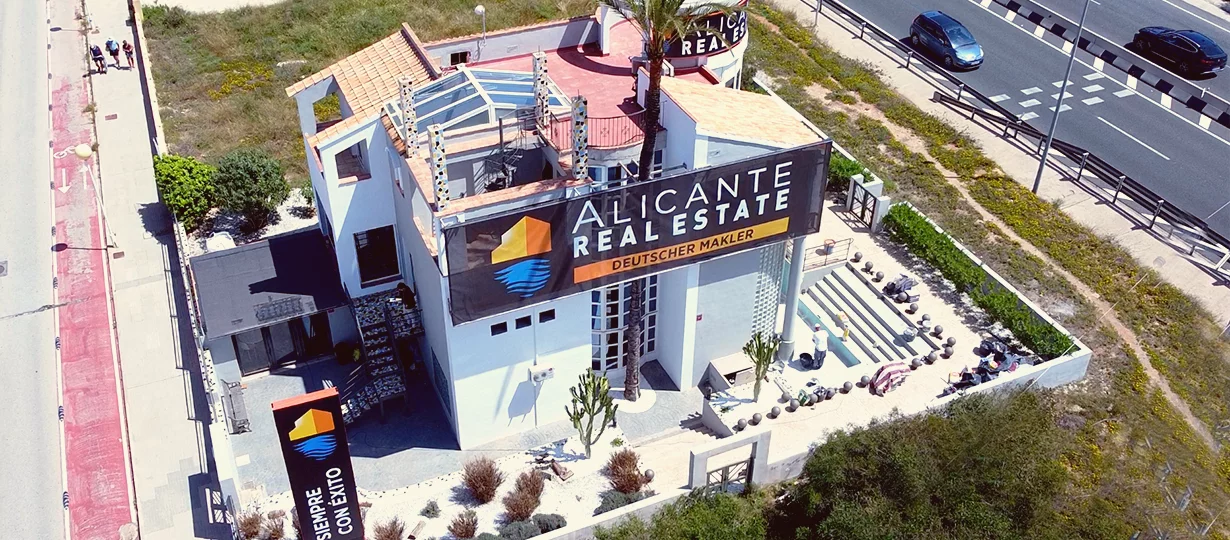 Our agency offers a wide range of new buildings, from modern apartments to luxury villas with sea views. The southern region of Spain is famous for its pleasant climate, beautiful beaches and rich cultural heritage. Here you can enjoy the warm Mediterranean climate and beautiful scenery, as well as immerse yourself in the picturesque local atmosphere. Our team of experienced realtors is always ready to help you in choosing and purchasing property in the south of Spain. We offer a personalized approach to each client, taking into account their preferences and budget. We cooperate with leading developers and developers, which guarantees high quality construction and modern design.
Buying a property in the south of Spain is not only an investment in comfort and quality of life, but also an opportunity to get a wonderful property to rent out or use as a second holiday home. We offer professional support at all stages of the transaction, including assistance with paperwork and legal support, so that your real estate purchase experience is as convenient and safe as possible.
Do not miss the opportunity to become the proud owner of a new building in the south of Spain. Contact us today and our experts will help you find the perfect property to suit your needs and desires.
Best wishes, Alicante Real Estate Team